Food allergy reviews of Disney Resort restaurants
Below are food allergy restaurant reviews for the Disney Resorts. If you don't see one that you're looking for, please contact us and we'll find more information for you. If you would like to contribute a food allergy-free dining experience for a Disney Resort restaurant, we would love to share it with our readers. Every shared experience helps the next reader.
Restaurants are listed alphabetically.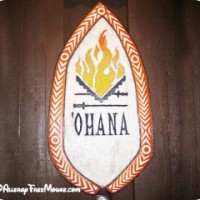 This quick review was provided by Gillian, whose daughter is allergic to dairy and egg. Read her full Disney World…