This quick review was provided by Sheri, who is allergic to peanuts, cashews and pistachios.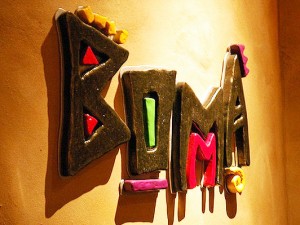 The chef came out and went over everything at the buffet that had nuts or peanuts in it, so my husband or I did not take anything with nuts. Then asked my son what his favorite foods were and told him that he would make him anything he wanted. They brought him chicken fingers, mac and cheese, fries and veggies. All prepared safe and separate. It was so great that they gave him a variety of things and made him feel like he was eating at the "buffet", too! Then they made him a safe very special dessert!!
Recommend for peanuts, cashews and pistachios: Yes
If you would like to review Boma or any Disney restaurant, submit a food allergy dining Quick Review.