Suggestions for the Disney Cruise Line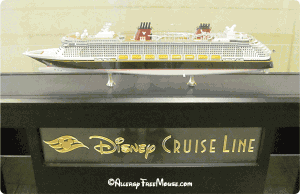 Here are a few suggestions that we have for DCL after taking a Disney Cruise with a food allergy. Comment below with yours.
AllergyFree Foods chicken tenders (actually, we spoke to AlleryFree Foods and they are available on all DCL ships now)
Allergy-free Mickey waffles
More options for the grilled chicken – sauces would be great, like teriyaki, BBQ, pesto, etc.
Allergy-free rolls and bread
Enjoy Life Foods cookies, and allergy-free snacks and candy.
We had a great trip, but adding options like these would have made it just as magical as Disney World for food allergies.