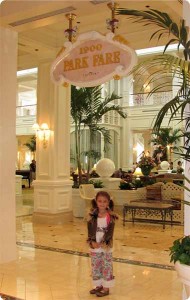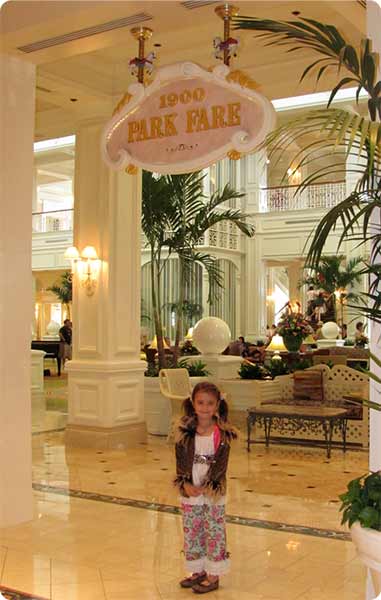 1900 Park Fare offers a wonderful breakfast buffet in the Grand Floridian Resort. The Supercalifragilistic Breakfast includes the following characters: Mary Poppins, Alice in Wonderland, the Mad Hatter, and other Wonderland friends. On they day we dined there, we found Winnie the Pooh and Tigger, too.
We had our photo take by a professional photographer before being seated. This is delivered to your table to preview, and is available to purchase.
Upon checking in, we reminded the maitre d' about our daughter's food allergy and they noted this on our seating ticket. Once we were seated, we reminded our waitress and she called for the chef to visit our table. We informed the chef and he assured us that her meal would be prepared carefully in the kitchen, free of any possibility of cross-contamination. With our daughter's severe dairy allergy, we never allow her to eat from the buffet. Ever.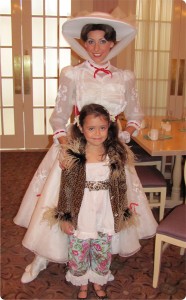 The chef prepared dairy-free and gluten-free waffles with maple syrup, crispy bacon and scrambled eggs. She also had fresh fruit, which she really enjoyed and was able to select herself. She chose watermelon, strawberries and grapes. The waitress also brought her a special Tinker Bell toy for her water, that clips to the straw and lights up. This is another example of getting special treatment at Disney when your child has food allergies. There was a girl next to our table who pleaded with her mother get her one.  She told her daughter that our daughter couldn't eat everything, including the desert, so the staff wanted to make up for that. She felt better, but it reminded me of the "no you can'ts" that our children hear everyday — probably several times a day.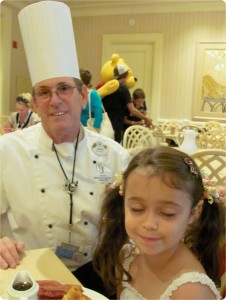 We big kids ate omelets from the omelet station and grits — yes they had grits! We also had french toast, fresh fruit, eggs, pancakes and bacon. In my opinion, this was the best breakfast at Disney. The characters spend lots of time at your table for signatures, photos and to goof around.  Alice was a real "character" trying on our 6-year-old daughter's leopard and feather jacket. She exclaimed, "Oh I want that jacket, let me try it on" and did! She was really funny and just like the fairy tale character. Tigger remained even as guest were leaving, and kept bouncing around from table to table.
This experience ties Akershus for 1st place for Character Dining, especially for breakfast. It was "Practically perfect in every way!" Thanks, Chef Harry!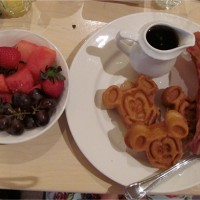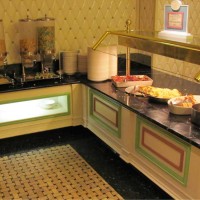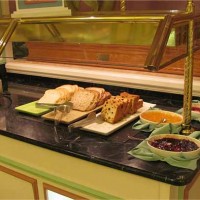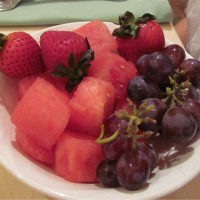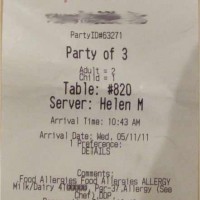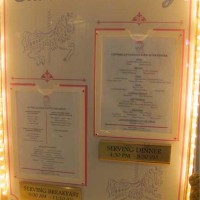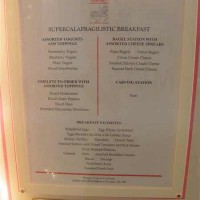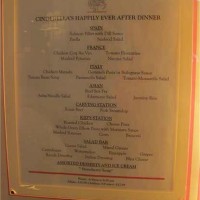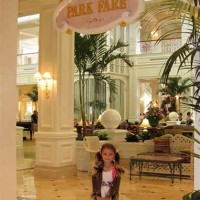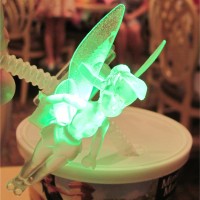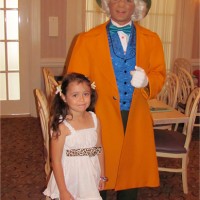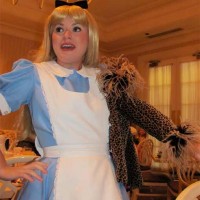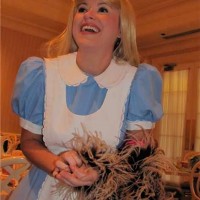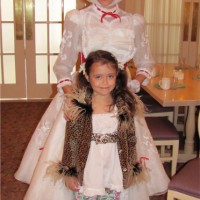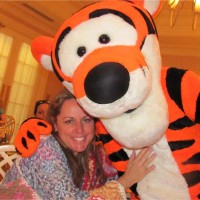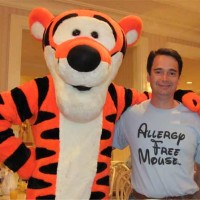 If you've dined at 1900 Park Fare with a food allergy, please comment below and share your experience with others. Or, send it to us and we will post it.