This quick review was provided by Bill, whose wife has Celiac disorder.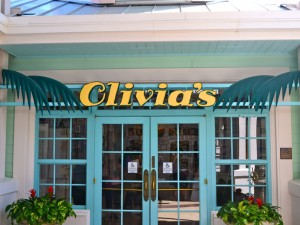 My wife has Celiac disorder and thus must have a gluten free menu. The service staff at Olivia's could not have been any more helpful.The chef on each of our visits made a visit to our table and explained her options. Each of our meals brought tears to Maryann's eyes as she had foods such as pancakes and waffles. Gluten-free Sandwich rolls were also part of her lunch menu. Keep up the great work Olivia's we will be back soon! Thanks for making our vacation special!
Recommend for gluten free: Yes
If you would like to review Olivia's Cafe or any Disney restaurant, submit a food allergy dining Quick Review.