This luau, at the Polynesian Resort, mixes a contemporary musical with traditional luau dancing. Be sure to make your reservations  180 days in advance, if possible, because it really fills up.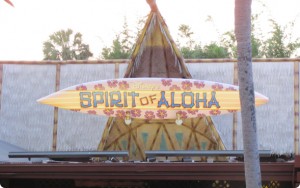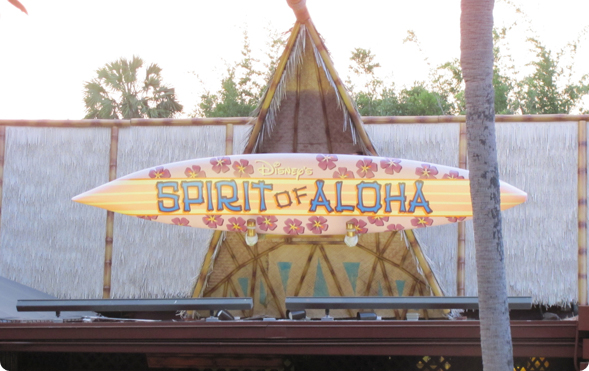 The menu includes "all-you-care-to-eat" island-style ribs, roasted chicken halves, fried rice, steamed vegetables, salad with poppy-seed dressing and lava cake for dessert.
We had to be very careful with our daughter's meal and explain her allergy to our waiter. He was already aware of the dairy allergy, thanks to the Disney reservation and Special Diets form. He told us that she could not eat the bread, but that she could eat the fresh pineapple. Unfortunately, they were served on the same platter! We asked for some fresh pineapple from the kitchen, to avoid any possibility of cross-contamination. The waiter seemed very annoyed, but allergy parents have to do what we have to do! We thanked him and praised his willingness to help us, and he finally came around.
Our daughter had pineapple, roasted chicken, a garden salad and Enjoy Life cookies. We had to ask for them. Be sure to ask for your dessert if you're using the Disney Dining Plan. The kitchen usually has items for diners with food allergies, but you must ask for them, and even request what you prefer on the Special Diets request form.
All in all, the food was okay, but not great. We recommend this show to those who want to see the dancing, drink all-you-want beer and wine, or love to eat. There is a lot of food! Be sure to tell the maitre d' to seat you with a waiter who understands food allergies.
If you have dined at the Spirit of Aloha with a food allergy, please comment below with your experience, or send it to us. It will help other food allergy diners decide their best options at Disney World.