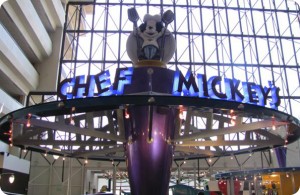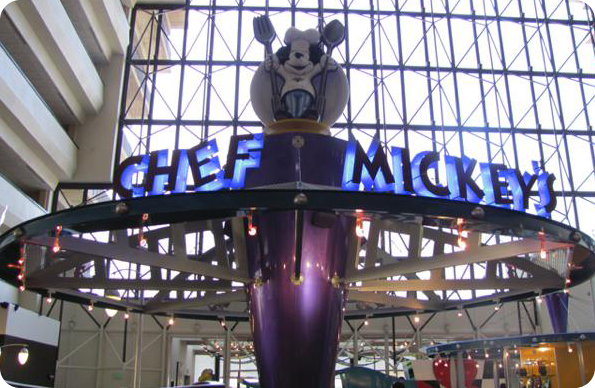 Chef Mickey's restaurant serves breakfast and dinner at Disney's Contemporary Resort, located next to the Magic Kingdom. Mickey and the Gang are here to pose for pictures at your table, sign autographs, and generate a whole lot of excitement. They move around pretty fast, so be prepared! Donald was hilarious with his "I'm #1 antics!" They dance and delight everyone, of all ages.
Like at other restaurants, we told the maître d' about our daughter's dairy allergy. They gave us a receipt with the food allergy indicated. We love these, as it makes you feel more comfortable and a bit more relaxed. However, make sure the server sees it. They have never failed to, but always make sure.
Chef Mickey's is a buffet. Like other buffets, our daughter does not eat from the actual buffet. I checked out the buffet and when our waiter brought out the chef, I gave him some options for her. He was very accommodating and made her a delicious and safe breakfast. She had tater tots, (Mickey shaped) dairy-free and wheat-free waffles, scrambled eggs, and fresh fruit. She drank orange juice and a had special allergy-free cupcake that the head chef makes for diners with food allergies. Yay! We asked for this cupcake, so you might need to, also. I knew it was breakfast and not really a time to order dessert.
The buffet contains cereals, omelets, fried potatoes, bacon, sausage, cheesy egg casseroles, grits, pancakes, French toast,waffles, and fresh fruit. Lots of food! They will try to make anything they can for your child, or yourself — just ask the chef! Donald, we love you! You're #1 in our book! Chef Richard is tops, too!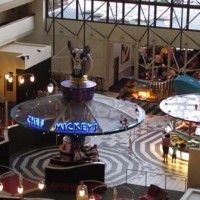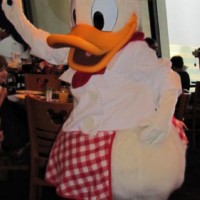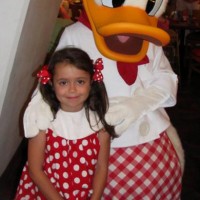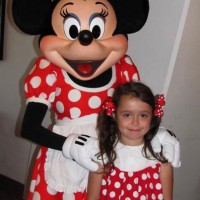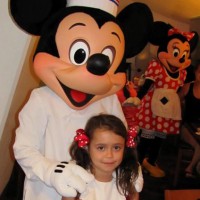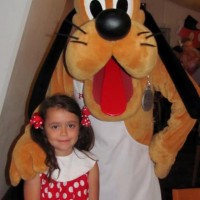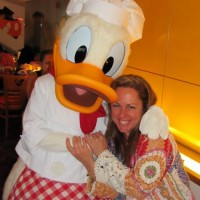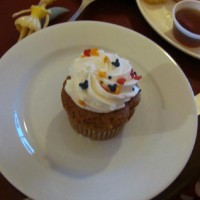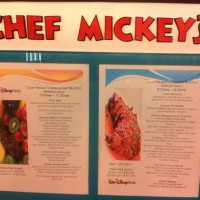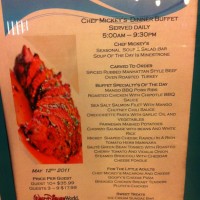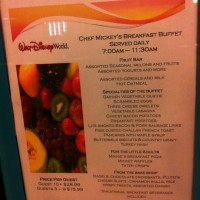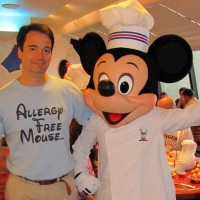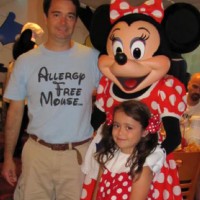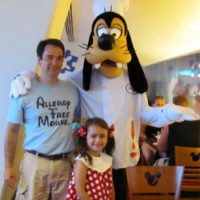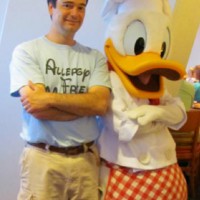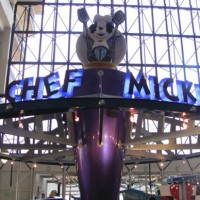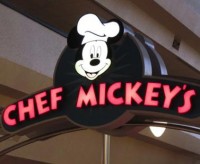 If you have dined at Chef Mickey's with your food allergy, please share your experience with us by commenting below, or using our contact form.