This quick review was provided by Claire, who is allergic to milk and soy.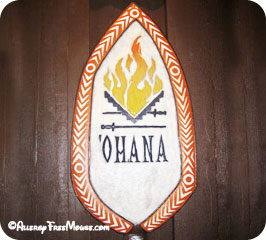 I was nervous about this one due to the family style dining setup, but was blown away by my wonderful experience. Every step of the way, from check in to the hostess to our waitress to the chef, they confirmed my allergies. The chef indicated that none of the traditional dining that is brought from table to table was safe, but that he would prepare my food separately and bring it out. I expected bland basics, but everything was delicious.
As it is family style, there is a set menu and no choices. Here is what I was brought.
-green salad with vinaigrette
-gluten free rolls with I'm assuming earth balance, but it didn't look quite right so I skipped it
-ginger chicken wings (no sauce)
-steamed white rice with veggies (onion, baby corn, broccoli, mushroom, water chestnuts)
-grilled chicken, grilled shrimp, steak–all very tender despite no sauce
-enjoy life soft double chocolate chip cookies with fruit (the only mediocre course)
I would highly recommend this experience! I left stuffed and there was more than I could possibly have eaten brought to me. Excellent flavors and very friendly and reassuring staff.
Recommend 'Ohana for milk and soy allergies?: Yes
If you would like to review 'Ohana or any Disney restaurant, submit a food allergy dining Quick Review.