This quick review was provided by Amy, whose son is allergic to milk, peanut, and egg.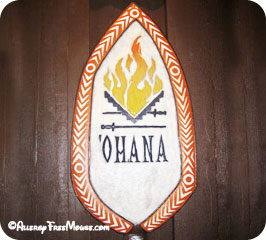 We eat dinner at Ohana every time we visit Disney, but this was the first time with our severely allergic toddler. We told the server we were concerned about the chances of an allergen in the family style dinner or chance of cross contamination. To our surprise the head chef came to our table himself and had wonderful suggestions of steamed rice, fresh vegetables, and an appropriately prepared meat for our son to enjoy instead of sharing our table food. It was excellent service and we were able to enjoy the meal with relatively little worry.
Recommend for milk, peanut, and egg: Yes
If you would like to review Ohana or any Disney restaurant, submit a food allergy dining Quick Review.