This quick review was provided by Nancy, who is allergic to gluten, dairy, and eggs.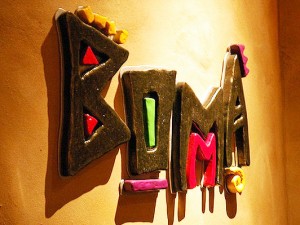 We absolutely loved this restaurant. We went for breakfast and our wonderful server told us the Chef would be right out. He walked us through the buffet and told us what we could and couldn't have. There was plenty of food to choose from! To make things even better, the chef surprised me with a plate of gluten free brownies and a white chocolate Mickey since it was my birthday. I was so surprised and thrilled. We will be returning in the fall to try the dinner buffet.
Recommend for gluten, dairy, eggs: Yes
If you would like to review Boma or any Disney restaurant, submit a food allergy dining Quick Review.