This quick review was provided by Amy, whose son is allergic to Dairy and Peanuts.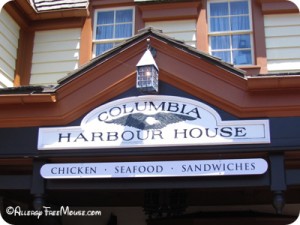 We took our severely allergic preschooler for lunch today. A manager came out, showed me the allergen book (although I knew in advance what I was ordering), took my order, and personally oversaw the process. He was able to eat allergy friendly chicken tenders (cooked in a dedicated fryer), grapes, and applesauce (to replace fries). We had no reactions and the meal went without a hitch. The ONLY thing I didn't like there was the very low lighting, as I wouldn't have been able to see the very early signs of a reaction :/
Recommend for dairy and peanut: Yes
If you would like to review Columbia Harbour House or any Disney restaurant, submit a food allergy dining Quick Review.