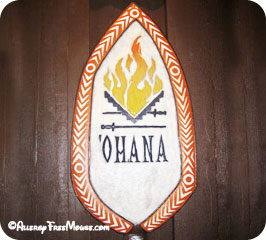 This quick review was provided by Brenda, who avoids gluten.
It was my first time eating GF at Disney. Chef Boone came out and spoke to me personally, letting me know what was safe and what wasn't. I got my own GF rolls, and a plate of rice, vegetables, and delicious chicken wings. The salad and all the meats were safe. I also got my own dessert of chocolate chip cake and ice cream with fresh berries. Chef Boone and the staff were great, and my meal was excellent! I highly recommend 'Ohana for GF dinner!
Recommend 'Ohana for gluten free?: Yes
If you would like to review 'Ohana or any Disney restaurant, submit a food allergy dining Quick Review.