This quick review was provided by Melanie, whose son has celiac and avoids gluten.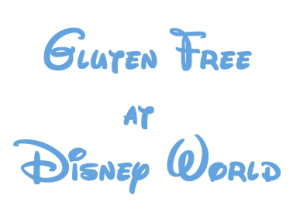 Hi! last week we took our first trip to Disney as a family. Our 12yr old son has celiac which was a huge concern for us as he is a picky eater as it is.
We had a FANTASTIC experience! The Chef's at all of the restaurants except for San Angel Inn came out to talk to our son and were willing to make him anything he wanted. The Chef at Crystal Palace walked us around the entire buffet and mentioned what was gluten free and told our son that if he wanted something else he would make it but he did quite well with the turkey, rice and green beans.
We had dinner at Rainforest Cafe in Disney Springs, Crystal Palace, Sci-Fi Diner, San Angel Inn, Shutters at the Caribbean Beach Resort and Raglan Road. San Angel Inn was not very accommodating therefore we did not have a good experience there and felt very rushed by the waiter. Caribbean Beach resort was fantastic including the quick service. Also quick service at Cosmic Rays and Columbia Harbour House were fantastic!
Overall a great gluten free experience.
Recommend Disney World for gluten free?: Yes
If you would like to review any Disney restaurant, submit a food allergy dining Quick Review.