This quick review was provided by Dan, whose mate is allergic to tree nuts.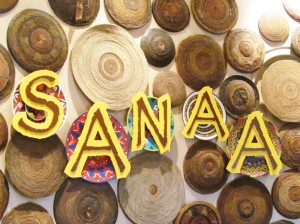 For day three of my recent Disney trip, I convinced my companion to try eating at Sanaa at the Animal Kingdom Lodge resort. Given that he doesn't like Indian food, this one was a challenge for both of us.
First up, I have to give major props to the chef who helped us here. I believe her name was Carroll. She was very sweet and understanding, considering that I was very high maintainance about my food.
One thing that I immediately liked about this restaurant is that they have special menus designed for nut allergy guests, showing what one can eat, while omitting everything else.
Indian food in restaurants scares me, because I know they often use nuts as thickeners, and because some of the ingredients are unfamiliar to me. I went with the safe option – tandoori chicken.
Though I was still armed with a boatload of questions. The chef presented me with a full list of all of the ingredients in the dish, and even checked some bottles to better answer my questions.
One ingredient that I was nervous about was Tanzanian olive oil. I've read some stories about olive oil being occasionally diluted with hazelnut nut oil overseas, so I had some worries with that item. The chef was very understanding and ended up making a special version of tandoori chicken for me using the ingredients that I was comfortable with.
The dish was very tasty, and in particular, the rice that came with it was amazing (I want their recipe for basmati rice!)
For dessert, there were three safe options – bamboo rice pudding, margo sorbet, and a fruit kulfi. They were also open to me getting the chai cream as well, though its not on the dessert menu proper (but part of a trio dish).
In the end, I opted to not eat dessert (I was full and didn't really feel like experimenting any more for one night).
Also of note – my companion was able to get an Indian spice-free meal. He got the steak (minus the chutney it comes with) and potatoes. They
were really great about accommodating his culinary preferences as well.
Recommend for tree nuts: Yes
If you would like to review Sanaa or any Disney restaurant, submit a food allergy dining Quick Review.