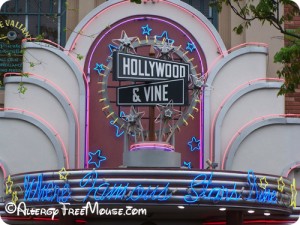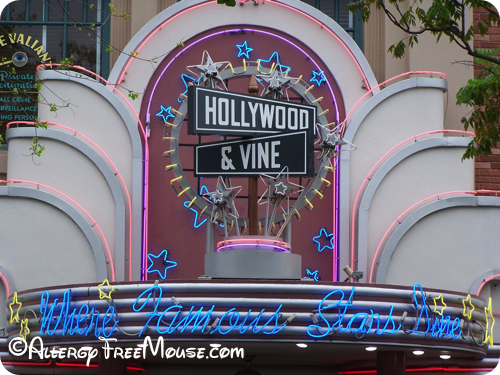 This quick review was provided by Darrin, whose son is allergic to Dairy, Peanuts, Tree Nuts.
"Best restaurant ever!!!", is what my son said after we had dinner at Hollywood & Vine. The chef came out and walked the buffet line with me. Here are the foods that my son had:
Baked chicken
Seasonal vegetables
Strip loin
Roast Turkey
They also have a pasta bar where we were able to get plain pasta with marinara sauce on the side. They heat the pasta up in hot water right there.
He loved the food but it was the dessert that made his day. The chef put together an ice cream sundae with chocolate toffuti ice cream, Enjoy life chocolate chip cookies, sprinkles, and Hershey's chocolate sauce. The chef also lined the plate with dairy free caramel popcorn.
I was able to find the dairy free caramel popcorn in Animal Kingdom. I don't remember the exact location but there is a kiosk that sells foods that are free of the top seven allergens. We were walking from Expedition Everest to Flame Tree BBQ when we discovered it.
Recommend for Dairy, Peanuts, Tree Nuts: Yes
If you would like to review Hollywood & Vine or any Disney restaurant, submit a food allergy dining Quick Review.