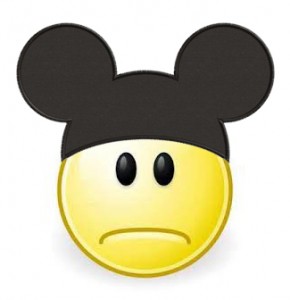 We were recently contacted by a guy named Gary, who was planning a Disney World trip with his granddaughter, who has genetic disorder. He needed Silk Soy Milk available for her on the trip. Since they were flying to Orlando and the quantity was above the TSA guideline for carry-on liquids, he wasn't able to take it on the trip. Disney recommended Goodlings Grocery as one who will deliver. However, their minimum order was way above the quantity he needed. We checked with GardenGrocer.com and, while their minimums are lower, it was still too much to justify when his needs were only 2.5 gallons of soy milk. We even found the product on Amazon.com. However, the option there was for a large quantity of single-serve soy milk — again a bit much for what he needed.
We recommended that he call Special Diets again, requesting to speak with the head chef at the Caribbean Resort where he was staying, and ask for his or her assistance. When the need arrises, a Disney Cast Member will typically go above and beyond for you, if you simply ask and it's not extravagant. He did just that, and the chef said he would arrange to have plenty of Silk Soy Milk available when arrived.
He even followed up just before leaving for the trip, and all was set.
Unfortunately, when Gary arrived with his family, no one at the Caribbean Resort was aware of the arrangement. They had no record of the request at Special Diets, either.
Out of desperation, Gary rented a car and purchased the Silk Soy Milk for his granddaughter.
We were heartbroken to hear this news. It was a real surprise to us, after all the wonderful stories we hear about Disney, and the experiences we have had while at Disney World and on our Disney Cruise. Had we been in this situation, we probably would have done the same thing, or possibly even paid the price to have a GardenGrocer.com delivery.
Just a few days ago, we learned of another option, Orlando Theme Park Shoppers, who provide a personal shopper service, including special dietary needs. They are a much more economical option. Unfortunately, we were not aware of this service until Gary already had his plan with Disney.
So what went wrong with the plan at Disney? No one will ever know. Disney often delivers magical moments, and are known for their protocol for doing so. They have systems in place that work within the logistics of a massive food service organization. And Joel Schaefer told us that he implemented a protocol for dealing with food allergies, within this giant food service organization, that makes a special dietary need a red alert priority. Everyone takes it very seriously and the operation adjusts accordingly to ensure extreme care is taken. We feel like Gary's request fell outside of the protocol. It was essentially promised by someone, outside of the normal procedures, and the massive logistical operation at Disney possibly overlooked this promise, since it was not part of the normal process.
It's a real shame that it happened, but Disney is a huge operation run by people. And people make mistakes and forget things. Therefore, it's always a great idea to have a backup plan with food allergies. We still do it, but it's much "lighter" than it used to be. Disney has never let us down, but we still have a plan for it. In fact, we've booked our next Disney Cruise, even after the Carnival Triumph. And while we don't expect any issues like that, we've decided to take a week's worth of dairy-free supplies, just in case. Nothing fancy, but enough for our daughter to have in case things don't go quite as planned.
Has anyone else ever needed something and found a solution with or without Disney's help? We'd love to hear about it in the comments section.