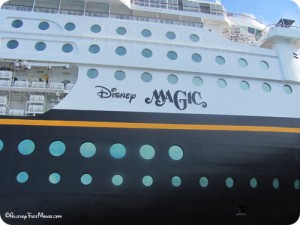 Since we learned so much on this Disney Cruise, and we collected so much useful information, we'll be putting together a few different categories over the coming weeks. They include:
Restaurant tips
Restaurant reviews
Restaurant menus
Dining times – you must pick early (5:45) or late (8:15)
Food safety
Tipping
Special order cakes
Also, we will be adding:
Port Adventure tips (especially food tips!)
Adult-only experiences
Shutters (the on-board photo shop)
The Magic Disney Cruise Line ship map
The ship directory
Entertainment on the ship (with an example of what to expect at the Buena Vista theatre)
Oceaneers Club & Lab and other kid's clubs, explained with photos
Must-dos on the ship
Fish extenders, explained by photos
Alcohol policies
Character experiences
Decorating state room doors
Packing, with lists
Autograph ideas
Guest Services drop-off policies
Pirate Night
Our itineraries
Ship's Navigator for each day
Vista spa options
Check back soon, and often, for updates. Or, follow us on Facebook, Twitter or subscribe in the sidebar to get the latest. If you have any questions, comments or suggestions do so below or in our Disney Food Allergy forum.