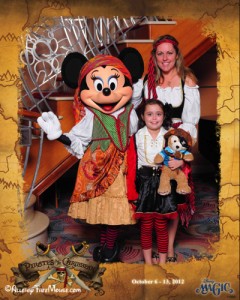 We're back from our first Disney Cruise, aboard the Disney Magic. And it was magical!
I learned tons of information and want to share it with you, your families and friends. The trip was a complete success – not one food allergy incident at all! Not one!
I will be sharing allergy tips related to dining experiences, adult dining, dining menus, characters, 1st day must-dos, packing tips & lists, port adventures, the Disney Kid's Club & labs, and more.
Follow us on Facebook, Twitter or subscribe in the sidebar to get the latest. If you have any questions, comments or suggestions do so below or in our Disney Food Allergy forum.