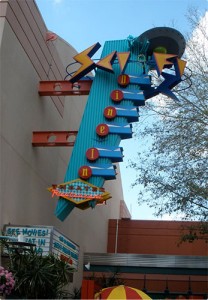 What a blast from the past! We love this quirky restaurant in Disney's Hollywood Studios. While sitting in convertible 50's cars, you can dine on sandwiches, Angus burgers, steaks, salads, shakes, soft drinks, beer and wine.
Menus:
While enjoying your "car hopped" delivered dinner, enjoy B-movie sci-fi flicks and monster movie fun, from long ago, on a giant screen. You will feel just as if you are parked at a drive-in theater with great food. Enjoy the glow-in-the-dark ice cubes in your drinks!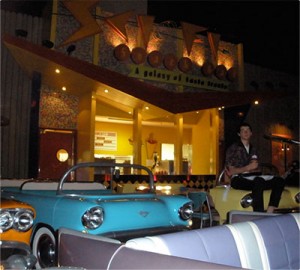 Be sure to tell the front desk that you want a car and not a table!
There are plenty of allergy free options at the Rainforest Cafe. Burgers, sandwiches and bruschetta can be made on Ener-G rolls. Allergy free chicken tenders are also available. For our daughter, we met with the chef and requested a grilled chicken sandwich on Ener-G rolls, french fries cooked in a dedicated allergy-free frier, and fresh fruit. At the time, they did not have Enjoy Life, Divvies or French Meadow Bakery products, so we gave her an Enjoy Life chocolate bar that we brought, just in case. On your Special Diets request form, be sure and specify what you would like for dessert, or any part of the meal, and Disney Special Diets will make every effort to have it for you, especially if you give them plenty of notice.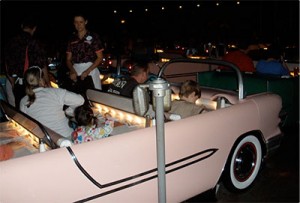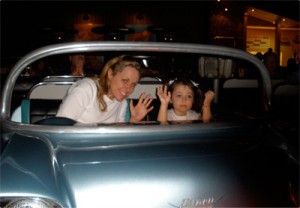 .