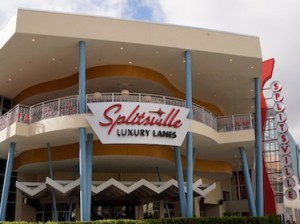 This quick review was provided by Debi, who is allergic to gluten.
We were there for a cocktail hour and they had a bunch of their appetizers out for us. Since a couple of us had gluten allergies, they asked what we would like. The sliders looked good, but we couldn't have the bread, same with the chicken sandwiches. Since that is what we all wanted, they went and made some without the buns. I think they looked much better than the ones with buns, and they tasted amazing! I would definitely go back if I had more time and try some of the meals. But Splitsville staff was very eager to help get us food we could eat and enjoy! Definitely worth checking out!
Recommend for gluten: Yes
If you would like to review Splitsville or any Disney restaurant, submit a food allergy dining Quick Review.