This quick review was provided by Debi, who is allergic to gluten.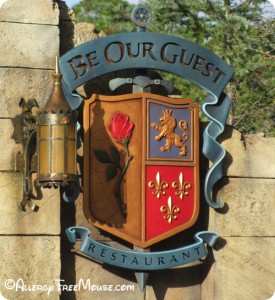 I ordered the Turkey Sandwich for lunch at Be Our Guest. It normally is served on a baguette, but for me, I believe it was a Udi's HotDog Bun. It was very tasty. Since this was my first trip with food allergies, I was concerned. I ordered from the screen by touching the food allergies. From there you could select your allergy & they pulled up what is good for you.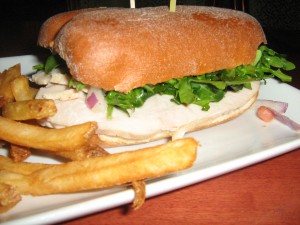 Sitting at our table with our magic rose, they brought my meal out separate than my dining companions. It had a flag in it marking it as allergy friendly. The taste was great, I could actually go for one right now. Worth checking out.
Recommend for gluten: Yes
If you would like to review Be Our Guest or any Disney restaurant, submit a food allergy dining Quick Review.