This quick review was provided by Emily, whose son is allergic to egg, nuts, dairy, sunflower and fish.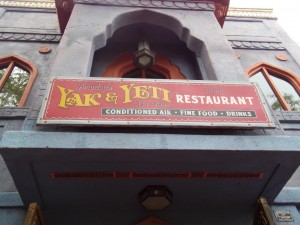 We had the best experience with Chef Faythe at Yak and Yeti. Our reservation was at 4:45. Our son has a sensory disorder and would only eat nuggets during our trip. Chef Faythe went out of his way. He stayed past his shift, and made our son his own Chinese style nuggets, and sweet and sour sauce, with rice.
I was so amazed that he made him sweet and sour sauce. He also mentioned that he would stay and cook him more or something else if he wanted it. Well our son was falling asleep at the table, he would wake up eat a little fall back asleep he was so happy and said this is yummy in between falling asleep. I tried some before we left, and omg it was amazing for being allergy free!
It had to be the best meal we had during our 9 day trip. I wish we could have gone back. It is on our must do list now. I was extremely worried about this restaurant and when he started to fall asleep I was ok with it. Other people in our party have allergies and their food was amazing, too.
Recommend for egg, nuts, dairy, sunflower and fish: Yes
If you would like to review Yak and Yeti or any Disney restaurant, submit a food allergy dining Quick Review.