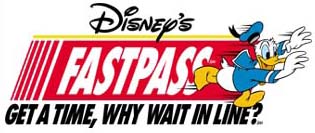 Disney is testing a new FASTPASS type system for dining reservations. In a way, this almost turns a dine-in restaurant into a quick service restaurant. It allows you to pick a time, order your food and, when you arrive, you are allowed right into the dining room and your food is delivered to your table. They tested this briefly at Be Our Guest and said it was a big success.
This is not the big news, though.
Back in February of 2012, Disney tested interactive menus at the Hollywood Brown Derby in Hollywood Studios. And, if you specified a food allergy, the menu eliminated those foods that contained your allergen. This was very limiting for some diners. In the end, if you had a food allergy, you would speak to chef as normal, which was much more reassuring anyway. The interactive menu simply presented some options to make you aware of the options the chef might offer.
So, the new system may be a combination of the "FASTPASS dining" and the interactive menu, with one key difference; instead of removing the menu items that contain your food allergen, it can keep those items with ingredient substitutions. This is much better than the Brown Derby test since it gives you even more options. However, like the Brown Derby scenario, you will still speak to a chef, which is the protocol for all dine-in restaurants.
According to the food service manager we spoke to, this is still very preliminary and is about to begin testing, along with many new automation options, like FASTPASS+, testing now. We can't wait to give it a try! Let us know if you get to participate.
UPDATE: After a Facebook comment, I thought I should clarify one point. In the BOG test, you had the option to order your food ahead of time if you knew exactly what you wanted. It wasn't a requirement of the service. The reservation priority is a big seller since, especially at BOG, there has been quite a wait, even with a reservation time.