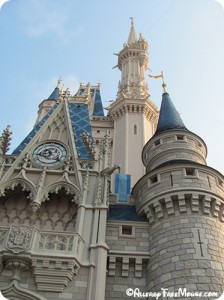 If you're going to be at Disney World this week, and like to win stuff, watch this site!  Or, if you know someone who will be there, pass this along. We'll be at the World from December 14th through the 21st and, as usual, we'll be playing Find the Mouse.  We've been found on our last two trips, and it has been a blast.
But that's not all! We're kicking off in the Magic Kingdom on Friday and, on Saturday, at last, we're co-hosting a food allergy free IllumiNations Dessert Party at Epcot, with the Gluten-Free and Dairy-Free at WDW Blog's author, Sarah Norris.
We're also going to give away a special "item" in the Magic Kingdom. If you don't have reservations at the new Be Our Guest restaurant, stay tuned!
More details and our daily agenda will be posted soon.  We'll also be posting locations via Facebook and Twitter.