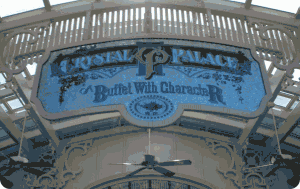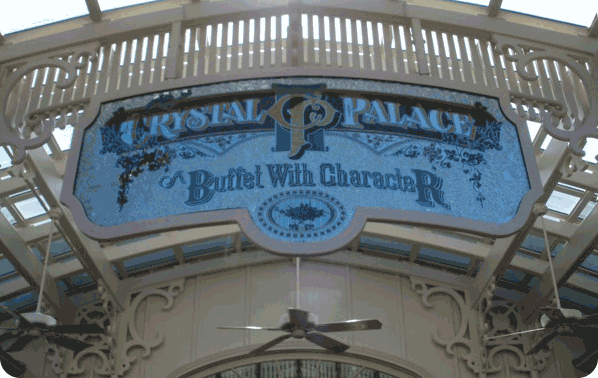 Want to know a great Disney World secret? Make breakfast reservations at a time before the park opens. You're allowed into the park and, on the way to your reservation, you can get great photos without all the crowds. Plus, the PhotoPass photographers are there, ready to snap some great group photos, even with your camera. This is the best way to get a Castle shot without crowds or unintentional photo bombs.
Ok, better than that, if you can believe that, is Chef Paul at the Crystal Palace. He was so accommodating and brought my daughter allergy free Mickey waffles, bacon, scrambled eggs, grits (we're Southerners), OJ, chocolate cake, a donut, garnished with strawberries cut into roses. The cake and donut are made with Bob's Red Mill mix.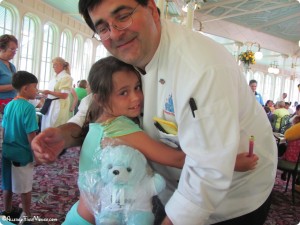 Our daughter was so blown away that she gave Chef Paul a blue AllergyFreeMouse.com teddy bear.
Chef Paul — we love you!
He was super-informed and presented so many options for our daughter, and then delivered more. Chef Paul is what Disney is all about — pure magic in the eyes of a child. Plus, he earned lots of respect from two parents who felt everything was truly safe.