We have a tradition of buying our daughter a dairy free cake when we go to Disney World. We usually have it delivered to one of the dining events, like Cinderella's Round Table or 1900 Park Fare. And we have it delivered early in our trip, so she can snack on it throughout the trip.
Fortunately, we can have one delivered while we're on our Disney Cruise, too. They're not cheap at $49. But it really adds to the experience, since it's not often she has a dairy-free cake that wasn't prepared by Mom. They're also available gluten-free, nut-free and sugar-free, too.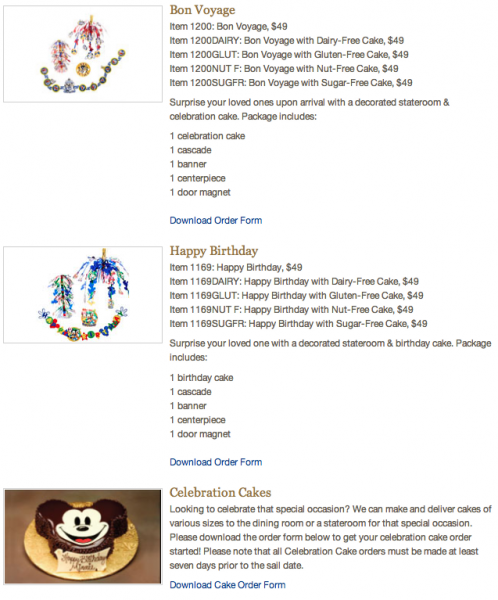 The information, including the order form, is here: http://disneycruise.disney.go.com/planning-center/gifts-and-amenities/
We're looking forward to trying this. If you've ever had the DCL dairy-free cake, or any of the other cakes, let us know what you thought, in the comments, below.