This time around, BabyCakes NYC in Downtown Disney sponsored our Find the Mouse contest. It was a lot of fun and our winner found us at Epcot at Le Chefs de France.
And the winners are Susan and Bill, and their children Will and Lainey, from Pennsylvania.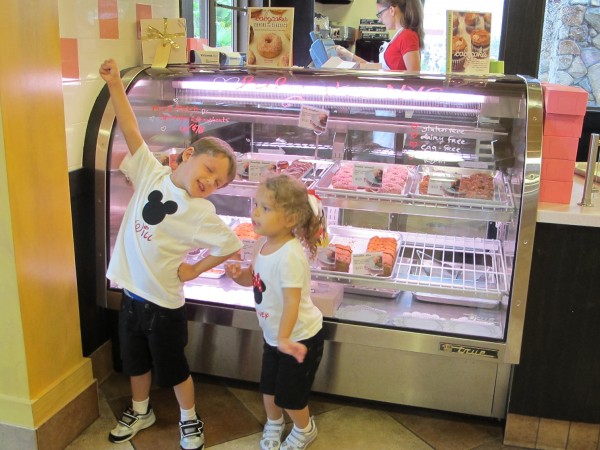 Will and Lainey have severe food allergies tree nuts, peanuts, milk, egg, soy, wheat, shellfish and sesame. However, a box of treats from BabyCakes NYC was a perfect prize and they collected their prize the next day, on their way out of town.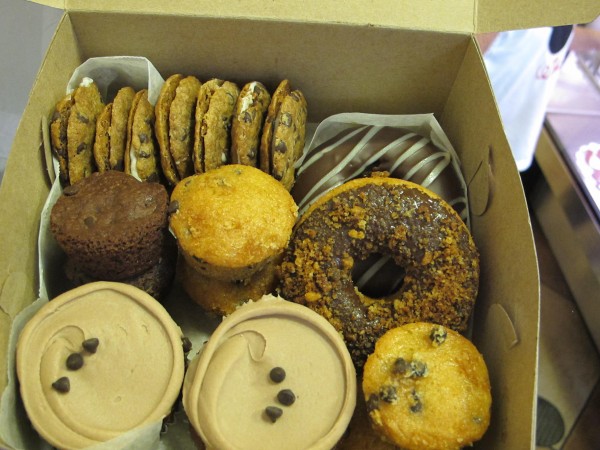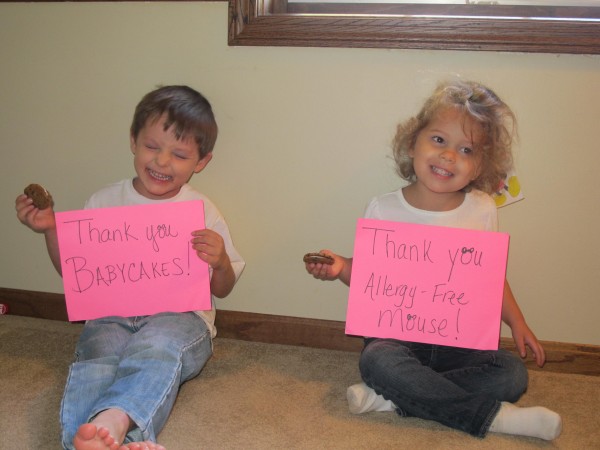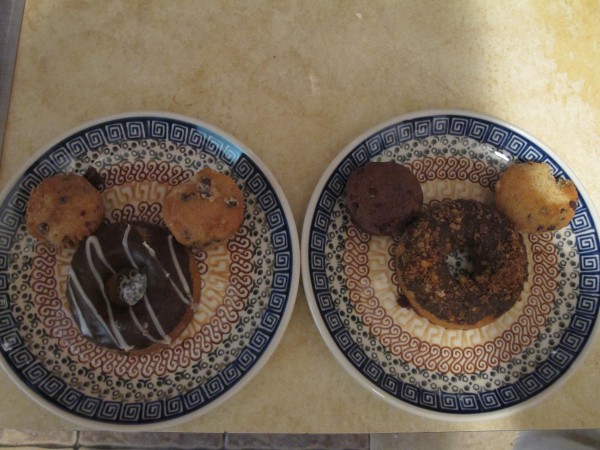 A big thanks to BabyCakes NYC for sponsoring our contest. We had a great time and we are so happy to see the smiles on the faces of Will and Lainey.
Look for an updated review of BabyCakes NYC soon, with some exciting news we learned while visiting the bakery, one of the many times. Additionally, Susan has mentioned that she plans to send us reviews for some of the restaurants they visited while at Disney World. We look forward to sharing those, too.
UPDATE: Will is now telling his family his favorite part of Disney was Downtown Disney "because he got to eat doughnuts."