Find the Mouse at Disney!
Find the Allergy Free Mouse at Disney – May 8 – 12, 2011.
UPDATE – May 11, 2011 Extending the contest for 2 days!
Clues and locations can be found here.
Not going to be there? Send this to a friend and you may still win. See below.
If you will be at Walt Disney World, May 8-12, you can win cash and prizes on the spot!
Watch this space and follow us on Twitter and Facebook for clues and locations throughout Disney World. Find us and win a prize, and a chance for the daily grand prize of $100 in Disney Dollars, thanks to our sponsor, Enjoy Life Foods.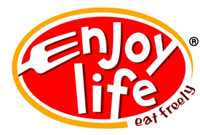 It's that simple.
You're not going to be at Disney World May 8 – 12? Tell a friend and ask them to split it with you. Better yet, play online and have a chance to win a random drawing of $100.
Here's how to play online, starting today:
Share one of our web pages on Facebook, earn 1 entry per share.
Like us on Facebook, earn 2 entries. facebook.com/AllergyFreeMouse
Tweet about one of our pages, using the hashtag #FindTheMouse, earn 1 entry per tweet.
Tweet this, once per day, for 2 entries: Find the Allergy Free Mouse and Enjoy Life Foods at Disney to win $100. http://goo.gl/yzoyL #FindTheMouse
Comment on our blog, earn 1 entry.
Submit a food allergy-related Disney dining experience, earn 5 entries!
A few quick rules:
Don't spam your friends with excessive shares and tweets. You don't want to lose a friend.
Comment as much as you want on the site, but only meaningful comments will be considered as entries.
Submit as many food allergy dining experiences as you want. If we use them we will credit you with the information, if you like.
Check back, as we may add more ways to earn entries.
This contest generously sponsored by Enjoy Life Foods, who make it possible for those with food allergies to enjoy great food, too.