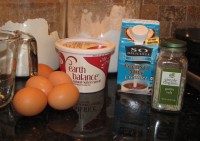 This is the best way to eat scrambled eggs. They're really rich and creamy, because we use So Delicious Coconut Milk Creamer. But you don't taste coconut, just creaminess.
Here's the recipe:
6 eggs
1/8 cup of Coconut Milk Creamer
garlic salt, to taste
pat of Earth Balance Buttery Sticks butter for each serving (if desired)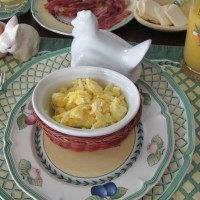 That's it. Whisk them all together and scramble them over medium low heat in a pan sprayed with a non-stick cooking spray, until your desired firmness.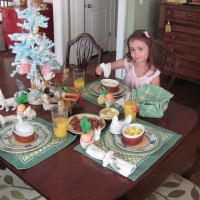 Here's our happy little one enjoying them with Easter breakfast.





.