Food allergy reviews for Downtown Disney restaurants
Below are food allergy restaurant reviews for Downtown Disney. If you don't see one that you're looking for, please contact us and we'll find more information for you. If you would like to contribute a food allergy-free dining experience in Downtown Disney, we would love to share it with our readers. Every shared experience helps the next reader.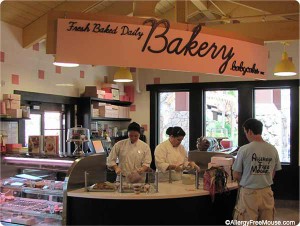 Babycakes NYC
Fresh baked cookies, brownies, cupcakes and doughnuts that are made from scratch in small batches, with ingredients that are also gluten-free, dairy-free, egg-free and vegan.
2 Reviews
Submit your review
If you enjoyed this, give it a thumbs up!
0