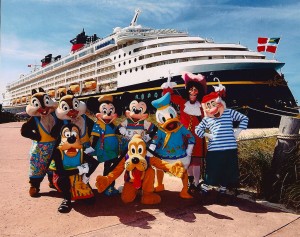 We were contacted by many of our readers about a little boy that was asked to leave a flight because he was allergic to dogs, and one happened to be on the flight. The plane returned from the runway to the terminal and, sadly, the other passengers applauded as he and his family exited the plan.
Here is the full story as reported by KTVB News in Washington.
As mentioned in the news story, Giovanni and his family traveled to Bellingham, Washington, because his father, George Alvarado, wanted to visit as part of his "bucket list" — he has terminal throat cancer. The reaction by Allegiant Airlines and the other passengers soured what was supposed to be a trip of fond memories.
We want to send this boy and his family on a Disney Cruise and we're turning to our food allergy community to help, since we all know what it's like to be excluded from activities, including flying on certain other airlines, due to allergies. We feel a cruise, also on George's bucket list,  would help make up for the mental anguish caused by Allegiant and some of their customers. Plus, Giovanni can meet Pluto on a Disney Cruise, a dog he isn't allergic to!
Help us make this happen. As you can imagine, time is of the essence. Please visit our GoFundMe page and make a donation. We can show Giovanni and his family that the allergy community is very supportive, when others may not be.