This quick review was provided by Norienne, who is gluten free due to Celiac Disease.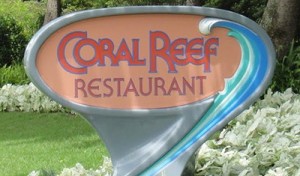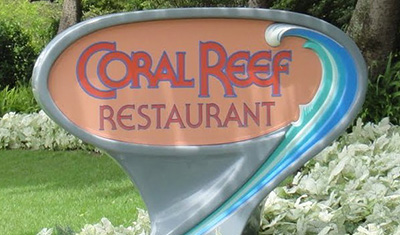 My husband and I came here for lunch. I indicated my dietary restrictions when making our reservation, and mentioned them to the host when we checked in. We arrived a few minutes early, and were seated right at our reservation time. Our table was right up by the aquarium, which was pretty cool.
Our waitress came out and took our drink order, then told me a chef would come out to speak with me shortly. When the chef came out, I already had an idea of what I wanted, so I asked if the Grilled Mahi Mahi could be done gluten-free. He said it could, and also offered me gluten-free rolls, which I accepted. They came wrapped up in their own little basket, which was marked to keep it from my husband's non-gluten free rolls. They were warmed, and pretty good.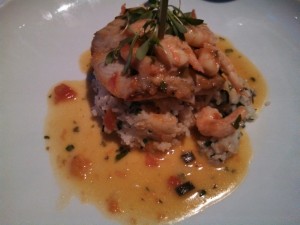 The mahi mahi was the best entree I had on our trip. The shrimp were perfectly cooked, the fish was flaky and tender, and the sauce was wonderful. Even the garnish on top worked well with the other flavors, rather than just being decorative and superfluous. For dessert, I had the Chocolate Wave, a flourless chocolate cake served with raspberry gelato. It was one of the better flourless chocolate cakes I have eaten. Overall, this was a wonderful dining experience and we will definitely be back.
Recommend for gluten: Yes
If you would like to review Coral Reef or any Disney restaurant, submit a food allergy dining Quick Review.