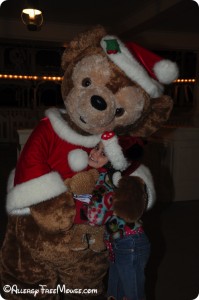 We just received this from Disney World's Special Diets team, in preparation for our upcoming trip. This will be our second MVMCP and it's doubtful that we'll take advantage of these food allergy safe treats, because we'll be having too much fun!
The party is such a blast, with all of the special events and low crowd conditions. We really had a great time two years ago, but there was so much to do that we couldn't do it all. So, while we probably won't be stopping for food allergy free treats, it's so nice to know they are available.
Here's the list. We've seen this on other websites, but decided to post a nice big, more legible copy. Click the thumbnail for a big version, about 2MB in size.
Here are the maps for the Christmas Party, too. Great for planning!