This quick review was provided by Ann, who is allergic to gluten and soy, and has a vegetarian diet.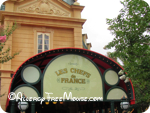 Before we we were diagnosed with being gluten and soy sensitive, we enjoyed many a meal at Les Chefs de France. Unfortunately, this most recent experience in September 2011 was the worst allergy experience I have ever had on WDW Property.
The chef was less-than-happy to come out to talk to us about our needs. He turned his nose up to our allergies and said "well, I'll just make you a plate of sauteed vegetables". Ok, that sounds great, we love vegetables!! The waitress brought out some Ener-G rolls, hot and wonderful, with real butter.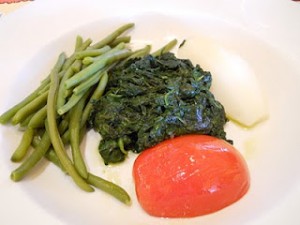 They tied us over until we got our meal. What we were served was a blob of spinach, half of a boiled peeled potato, half of a boiled tomato, and some green beans. No salt, no pepper, no oil, no nothing. And we were charged almost $20 per person for this.
Unfortunately, we will not be going back, and I'm saddened to say that I have heard others with equally bad allergy experiences at this restaurant. I called Disney and complained about our experience, and the Cast Member I talked to couldn't believe it, and apologized for our poor experience, but was grateful that I took the time to share my concerns.
Recommend for gluten and soy: No