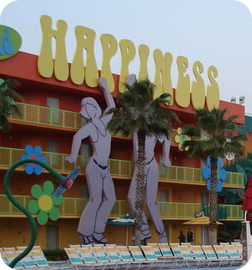 According to our friends at Chip & Company, even Disney Value Resorts will have refrigerators in the rooms, as a standard, just like the Deluxe Resorts. Currently, you have to request them, for an additional $10 per day.
This is great news for Disney fans with food allergies, especially if you need to keep an in-room stock of allergen free foods, have food delivered by Garden Grocer or, maybe, like to keep special treats from BabyCakes NYC on-hand.
As mentioned in our Tips section, don't forget to give them a little extra cleaning when you arrive, just in case.
Having a fridge in the room is such a huge benefit if you travel with a food allergy, and Disney just made it easier for those who prefer to stay at the Value Resorts.