Food allergy reviews of Disney Cruises
Below are food allergy restaurant reviews for Disney Cruises. If you would like to contribute a Disney Cruise food allergy-free dining experience, we would love to share it with our readers. Every shared experience helps the next reader.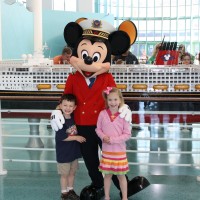 We are excited to have Janet provide this guest review of her Disney Cruise experience. It was our first time going on a cruise. The first time taking our children on a cruise. The first time take children with food allergies on a cruise. We are going to be in the middle of the ocean [...]
Diana shares her many experiences with food allergies at multiple Disney properties in this fabulous guest post. We all want to see the world, right? And have experiences and memories, right? But when you sit in that room and your doctor says your kid (or you!) have a food allergy; the thought of travelling seems [...]
If you enjoyed this, give it a thumbs up!
0